Not too long ago we rolled out our comprehensive Legal Diligence module to address any litigation checks you might want to run. However, we like to keep ourselves busy and add value to every search you run on SignalX.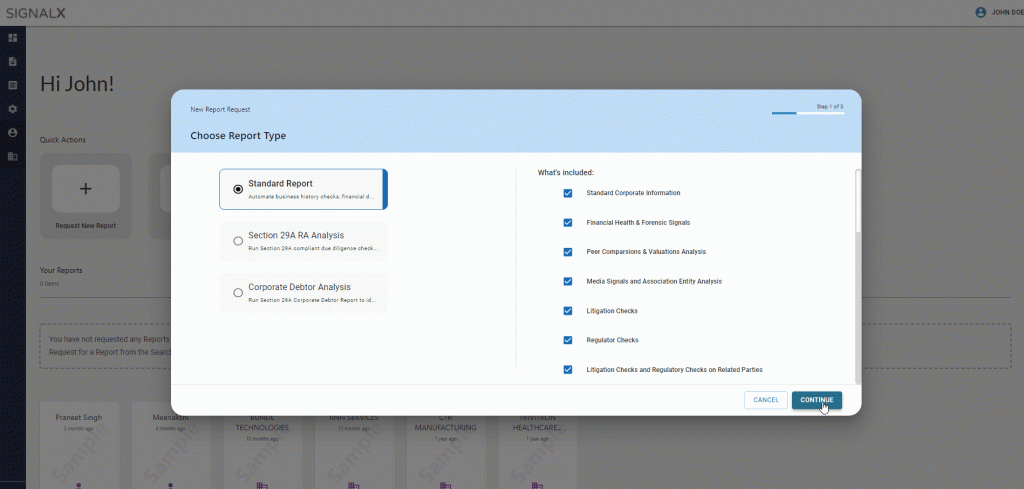 Two of the most frequently asked questions we have had to answer are:
How do you ensure that your sources aren't obsolete?
How do you ensure that your checks are comprehensive?
Our answer, and our guiding principle, has always remained the consistent improvement and expansion of our data sources to enable you with tools to make your queries as targeted as possible. Here's what we have for you this month:
The More, the Merrier – Increasing the scope of Indian Regulator Checks
A litigation/regulatory compliance check provides you with the best insights in the market on how your target is currently faring, compliance-wise and what their history has been. Enhancing these checks this month, we've added 13 new sources to our 1000+ strong regulators, tribunals and court documentation sources from across the nation. You can now qualify whether your target is listed amongst any of the following sets, which would disqualify the target for business engagements:
Vanishing Companies – Ministry Of Corporate Affairs – MCA
Orders from Financial Intelligence Unit – India
RBI Compounding Orders
CBI Notices
SEBI shell companies
SFIO Proclaimed Offenders
SFIO Convicted Directors
EPF Defaulters
Orders from ATFP (Appellate Tribunal for Forfeited Property)
Orders from SAT (Securities Appellate Tribunal, Government of India)
Orders from IBBI (Insolvency and Bankruptcy Board of India)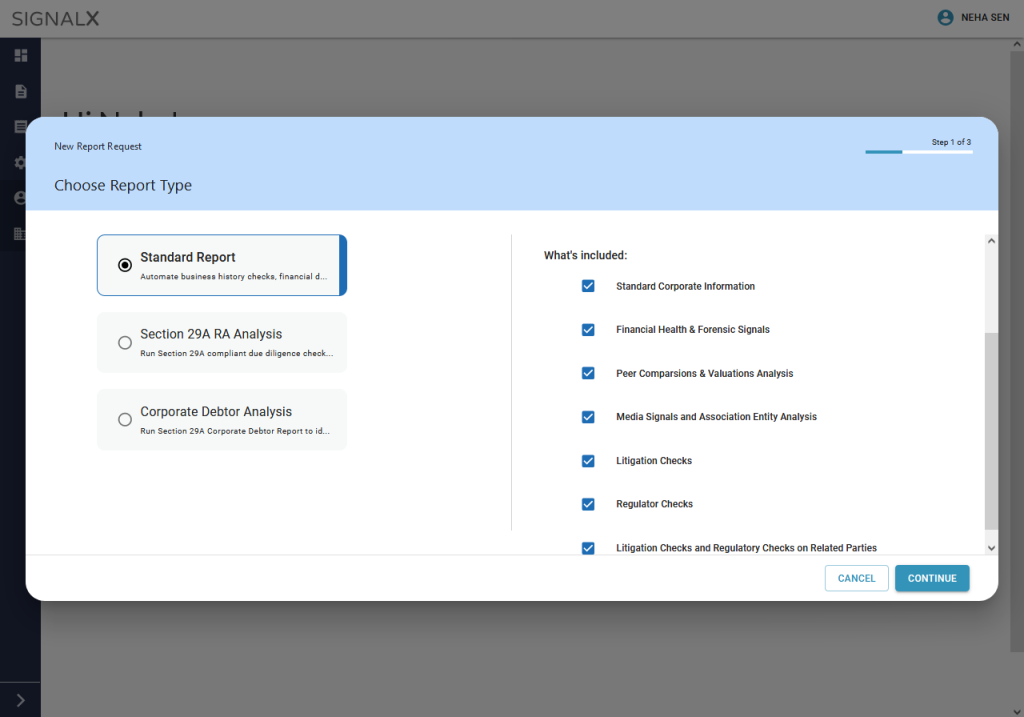 The Devil is in the Detail (especially for Individuals)
We've often heard that "Great men are not born great, they grow great . . ." (cough – thanks to the Italians). But how do you check where that growth has come from?
There is no corporate entity that you can run a diligence check on to establish trust or identify risk in such cases. We recognise the need for diligence reports on individual entities.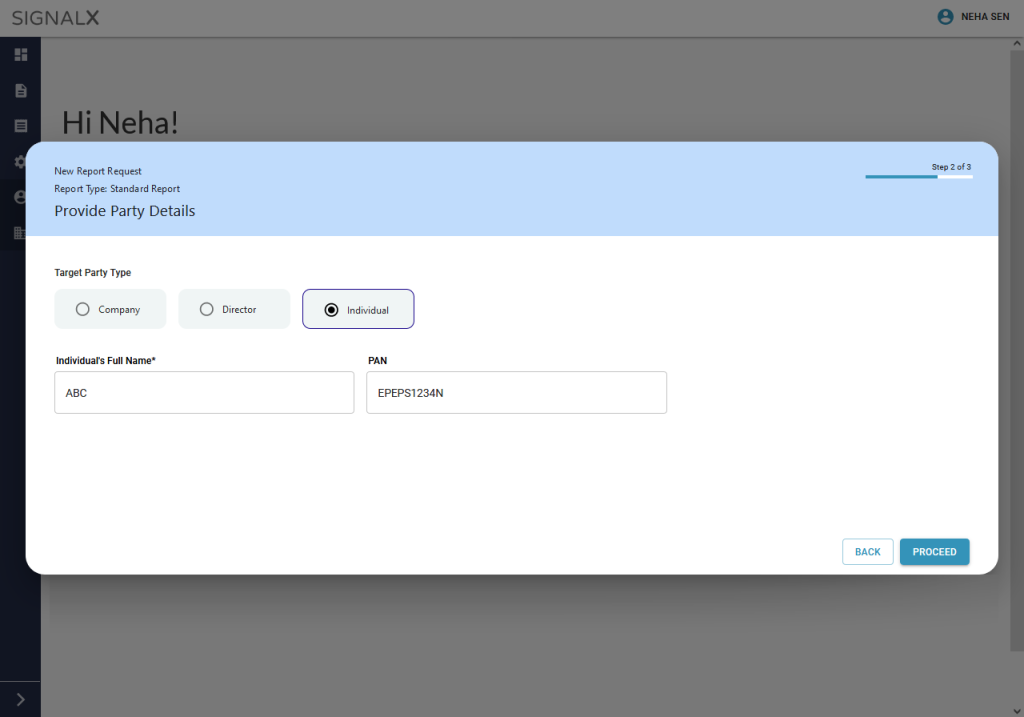 With our new Target Party Type filter for Individuals, all you need is the full name of the target and his/her PAN/any other ID document to run a targeted diligence check on the person & his/her business history. You can analyse the financial & legal health, compliance rigour & independence of a person with relation to any entity/other individual that you may have in mind.
On-boarding a vendor, or a third-party contractor? Need a promoter for a company at its nascent stage? You may want to check a target entity's litigation history. Moreover, you may also want to run a compliance and regulator check on the entities connected to the target.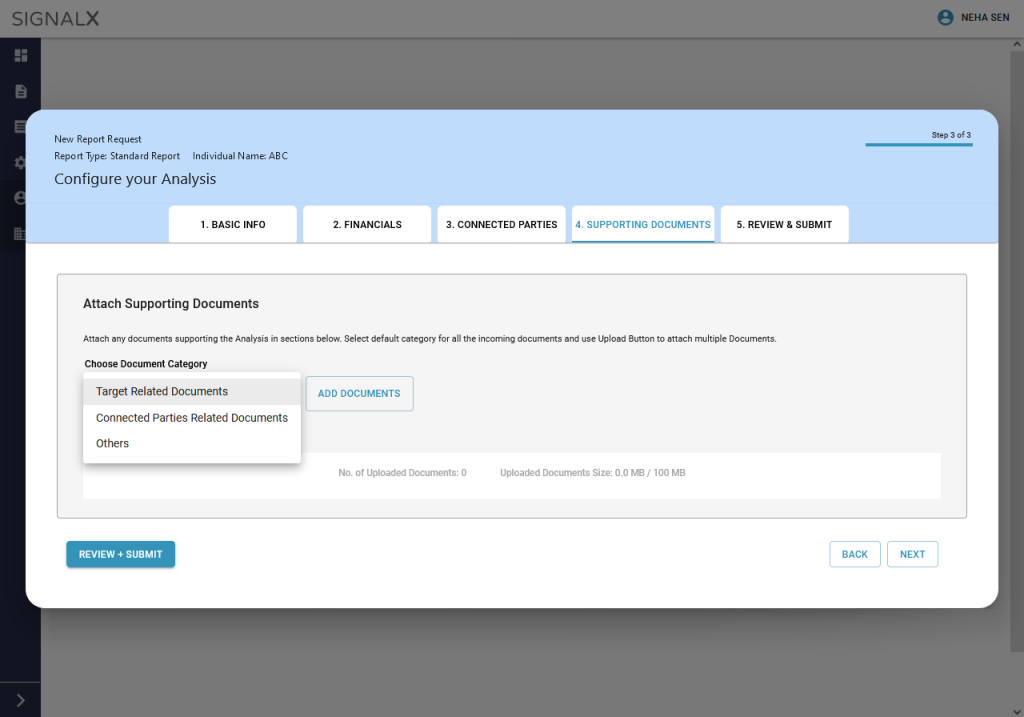 All this is possible with SignalX's new order inputs. The order inputs detail the different risk signals that will be run whether it is for a standard report or more specific requirements such as identifying insolvency signals, vetting a vendor, qualifying a supplier or the trust-building exercise before you onboard a new promoter/co-founder.
Next month, we're excited to bring you updates on our new supplier diligence and vendor qualification module. Till then, write to us at info@signalx.ai or speak to our team to walk you through these new features and their benefits.
Stay tuned!
If you liked this article, we recommend you go through:
SignalX is purpose-built to help you understand the credibility of the parties you are doing business with and helps you stay compliant with regulatory requirements / internal risk policies through various due diligence checks on any concerned party.
We enable Corporate Compliance and Legal teams to assess potential engagements and streamline business partner on-boarding via an air-tight and easy to use due diligence AI automation.