What is Money Laundering?
Money laundering is an act or attempted act of concealing or disguising the identity of illegally obtained proceeds so that they appear to have originated from legitimate sources. Money laundering is omnipresent and is present in most areas of business now. The advent of digital technology and new forms of money such as cryptocurrencies, bitcoins, etc. has aggravated the problems more.
Many Laundering is done by criminals involved in terrorism, illegal arms sales, financial crimes, smuggling, or illicit drug trafficking. But sometimes the general public also indulges in money laundering to evade taxes and bribe officials. Associating with a business, a business partner, or joint venture involved in money laundering brings on you serious financial, legal, and reputational risks, and disables you from conducting business with regulated industries in India and with many developed nations.
Money laundering takes place into three stages –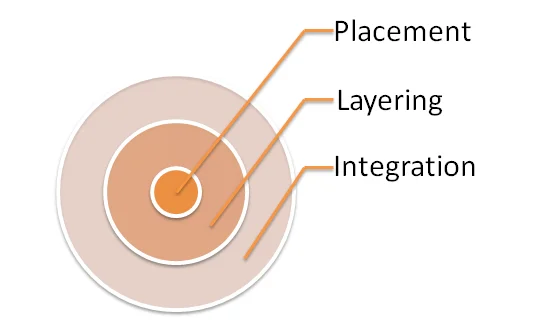 Placement Stage–  This is the stage where the launderer segregates a large number of sums into smaller amounts and then deposits them either by cash or by cheques or by money orders. In this case, banks have to be little cautious and report high-value transactions(if they sense something suspicious).
Layering stage –  This is the stage where the launderer performs various transactions by making transfers to different bank accounts of family members, friends, relatives, or other persons, to different accounts of other countries. Or by purchasing gold, properties, shares, diamonds, etc.
Integration stage – This stage is the final stage where the money launderer infuses the money back into the system, by purchasing shares, luxury items, and investing in a business, or real estate. During this stage, the launderer easily uses the money without getting caught due to the lack of authentication required.
Anti Money Laundering  Laws in India
There are serious legal and regulatory implications if you knowingly or unknowingly abet money laundering activities. The legislature has made various laws on Anti- Money Laundering to stop the illegal use of money and other criminal activities. There are many measures taken at the international level to curb this issue as well. Particularly when doing business with global counter-parties, it is a regulatory requirement to execute AML compliant due diligence checks.
There are different treaties and agreements such as The Council of Europe Convention on Laundering, Search, Seizure, and Confiscation of the Proceeds of Crime, United Nations Global Programme Against Money Laundering, The United Nations Convention against Illicit Trafficking in Drugs and Psychotropic Substances, also known as 'Vienna Convention', The Financial Action Task Force, etc that are put in place to assist businesses.
Before Prevention of Money Laundering Act, 2002 came into force in India there were other legislation concerning anti-money laundering. From The Conservation of Foreign Exchange and Prevention of Smuggling Activities Act, 1974, The Benami Transactions (Prohibition) Act, 1988, The Narcotic Drugs and Psychotropic Substances Act, 1985 – the NDPS Act,  The Indian Penal Code, 1860 and Code of Criminal Procedue, 1973 and lastly, The EC Directive on Prevention of the use of the Financial System for the Purpose of Money Laundering, 1991.
The Indian Penal Code, 1860 and The Criminal Procedural Code-  It talks about the various criminal activities and the procedures to be followed while punishing the lawbreakers, including the money launderers and those abetting it.
Prevention of Money Laundering Act, 2002- The Act was enacted with a view to prevent money-laundering, the confiscation of assets acquired through it and to deal with issues associated with it. The Act comprises 10 chapters having 75 sections and 1 schedule divided into 5 parts. Chapter II comprises of sections 3 and 4. Section 3 states that 'when a person directly or indirectly attempts to indulge or knowingly assists a party or is involved in any process or activity connected with the proceeds of crime and projecting it as untainted property shall be guilty of the offence of money-laundering'.
Section 4 talks about the punishment for the offence of money laundering, the prescribed punishment is 3-7 years rigorous imprisonment with fine. And for the case mentioned under paragraph 2 of Part A of the Schedule, imprisonment would extend up to 10 years.
The confiscation of the property is dealt with according to the provisions contained in Chapter III of the Act. The other provisions talk about Attachment, Adjudication, and Confiscation, Obligations of Banking Companies, Financial Institutions, and Intermediaries, Enforcement Authorities, and Summons, Searches and Seizures, etc. RBI has issued a Master Circular on Anti-Money Laundering (AML) standards where banks are advised to follow KYC policy for the opening of accounts and monitoring transactions and if found something suspicious reporting it to the appropriate authority.
Now the question pops up, Why is it important to prevent Money Laundering? and How?
Money Laundering can cause a lot of problems- acquiring control of the economy through investment, causing potential damage to the reputation of financial institutions, offering bribes to government servants and incapacitating the democratic institutions of the society. It also intimidates foreign investors.
It's important to prevent money laundering and to do so background screening and ongoing monitoring of customers through KYC should be done. Before establishing any kind of business relationship with another – due diligence checks must always be carried out on customers, companies, partnerships, or joint ventures.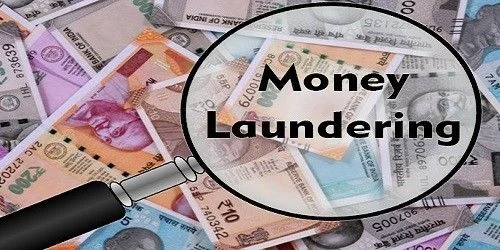 The Onus is on you to validate your counter-parties
Many litigation are ongoing where companies, partnership firms, or Joint ventures have suffered hefty losses because simple due diligence checks were not done. In a recent judgment of "Magic Eye Developers Pvt. Ltd. vs. Green Edge Infra Pvt. Ltd. & Others", the plaintiff's company entered into a business relationship with defendant No. 1 company for the construction and finishing of a building and defendant No. 1 had the duty to complete rest of the work and other related civil engineering services. Defendant also took a loan of Rs. 5,20,00,000 from the plaintiff and made assurances that the same would be paid at the earliest. Regardless of numerous reminders and requests, no payment was received by the by the plaintiff company.
Finally, plaintiff lodged the case in the court for granting damages and the unsecured loan amount.
After the Investigation was held, it was found that Defendant No. 1 company was used by the family to launder and siphon away money advanced towards defendant No. 1 company by way of loan and other borrowings from various members of the public. Balance Sheet of the defendant no. 1 company showed 1380 times the paid-up capital of the company out of which a huge sum of money was advanced as "Loan" and "Equity Investments" for defendant No. 2 Company and defendant No. 3 company respectively.
The High Court of Delhi gave the decree in favor of the plaintiff and imposed a hefty fine of Rs. 10,20,00,000 out of which Rs. 5,20,00,000 were fined for the principal unsecured acknowledged debt(along with interest @18% per annum) by relying on the judgment of 'Sukanya Holdings Pvt. Ltd. v. Jayesh H. Pandya'.
Court also came to the view that the three different companies of defendants were the front companies of the family itself and they were laundering funds with a motive to defraud innocent third parties and imposed a fine of Rs. 5,00,00,000 for damages to be paid on account of breach of contract, loss of reputation, and loss of business opportunity caused due to the delayed launch of its projects.
Although the judgment came in favor of the plaintiff, but this suit could have been prevented if the plaintiff's company would have done a due diligence check on the defendant's company before investing in them.
The financial, legal and reputational risks associated with being knowingly or unknowingly abetting Money Laundering can be massive. They can however be mitigated if you include AML compliant due diligence checks in your Customer and Vendor Identification Programs.

Below are 6 Checks that you can execute on your corporate customers and vendors to stay compliant with PML laws.
A qualified chartered accountant or a legal analyst can execute the following checks with ease. If you're not doing it already, you may want to loop in a CA in your Customer / Vendor Identification Program SOPs. Alternatively, you could also use a tech platform like SignalX to automate your CIP or VIP compliance process.
1. Business History checks to flag shell companies:
Shell companies are entities with no business operations but are used to facilitate dubious transactions. Shell companies are also used to execute transactions to build up its balance sheet and eventually access credit from financial institutions and default. While onboarding a corporate customer, or when qualifying a vendor for a contract or business partnership, you may want to check the business history of the company and its promoters to ascertain its operational activities. Hygiene checks such as historic financials from the MCA, employee count validated against the labor department database and customer referrals helps you ensure that the counterparty is a legitimate business.
Firms with dubious records or tainted reputation may also change their names. MCA allows you to understand the financial history irrespective of a name change.
2. Compliance & Corporate Governance:
Corporate Governance is a measure of how professionally a firm is run. Firms with high corporate governance standards are easy to do business with and are compliant with regulators.
The following three checks will help you ascertain that you are doing business with a compliant counterparty –
EPF default: The EPF portal of the Labor Department allows you to check your counterparty's PF compliance. Non compliant entities are at serious risks of running into trouble with the regulators and indirectly affecting your business operations.
2.  Labor Department notifications: Adverse notifications by the Labor department or Labor related litigations are a red flag. Automation is the best way to execute a quick and thorough check on Labor related litigations on the target and regulator notices.
3.  GST compliance: You can execute a quick check on the GST portal on the filing table of any counterparty. Filing delays of more than 6 months is a serious red flag and can directly affect your ability to claim input credits from the tax department.
4.  Economic default checks: Customers with healthy credit means your payments are on time. Vendors with a healthy credit implies a strong operational history. The RBI mandates Credit Information Companies to make available their data on economic defaults for businesses to safeguard themselves against dubious counterparties. A quick check on CIBIL helps you achieve this.
3. Ultimate Beneficial Owners:
It is extremely important to ascertain the ultimate beneficiary of a transaction when it comes to high value deals and business partnerships. Most often, you may not know the key individuals behind the entity that you're engaging with. MCA provides you the required data to build a list of people and entities who own or control the target firm. A qualified Chartered Accountant can provide you with this information within minutes. On this information, you can run a PEP check to identify if there are any politically exposed individuals directly associated with the target.
Presence of PEPs can potentially expose you to money laundering risks if you cannot ascertain the source of funds.
4. Sanctions:
RBI recommends that you verify your counterparties against the United Nations consolidated sanctions list. This list is updated on a daily basis and can be found here. This helps you ensure that you're not doing business with a globally sanctioned party.
5. Reputation:
Cursory media checks give you a fair idea of any adverse news on the party you're engaging with. If any adverse incidents come to light, you may want to seek a declaration from the counterparty or work-in non disclosure measures within your paperwork to ensure the counterparty is not publicly associating their brand with yours without permissions.
6. Data Cross Verification:
Vendor or Customer due diligence forms mostly require self declarations from the counterparty. Running the above said checks internally can help you validate the data provided to you and protect your business. To ensure that you can seamlessly execute these checks on all third parties, you can bake them into your corporate compliance checklist, create an SOP document and charge a financial or legal analyst to execute the same as and when a third-party is on boarded.
FAQs
What is money laundering?
Money laundering is the process of concealing or disguising the identity of illegally obtained funds, so that they appear to have originated from legitimate sources. It is often done by criminals involved in activities such as terrorism, financial crimes, or drug trafficking, but may also be done by individuals seeking to evade taxes or bribe officials.
What are the stages of money laundering?
The process of money laundering typically involves three stages: placement, layering, and integration. In the placement stage, large sums of money are divided into smaller amounts and deposited into various accounts. The layering stage involves conducting multiple transactions, such as transferring money to different accounts or purchasing assets like gold or real estate. In the integration stage, the laundered money is re-introduced into the financial system, often by investing in businesses or purchasing luxury items.
What are the legal implications of money laundering in India?
In India, there are serious legal and regulatory consequences for individuals or organizations that engage in or support money laundering activities. The Prevention of Money Laundering Act, 2002, as well as other laws such as the Indian Penal Code and the Criminal Procedure Code, outline the criminal activities and procedures for punishing those involved in money laundering. Businesses operating in India may also be subject to international anti-money laundering regulations and agreements, such as those established by the Financial Action Task Force.
What are some measures to prevent money laundering?
There are various measures that can be taken to prevent money laundering, including implementing robust compliance and due diligence processes, strengthening financial reporting and record-keeping requirements, and educating employees about the risks and signs of money laundering. Businesses can also adopt technological solutions such as automated transaction monitoring systems to help detect and report suspicious activity. It is important for organizations to be proactive in their efforts to prevent money laundering, as the consequences of non-compliance can be severe.
To know more about the Concept of Politically exposed persons or PEPs and their types, the History on PEPs, and the Current FATF recommendations, you could visit the article titled,"Who is a 'Politically Exposed Person?" available on Signalx Blog and for further info. about Customer / Vendor Identification Program SOPs, Talk to us today for a free consultation and a free customer / vendor due diligence checklist.
SignalX enables you to put in place a strong Customer/Vendor Identification Program to protect your business from unforeseen financial, compliance and reputational risks. Talk to us today for a free consultation and a free customer / vendor due diligence checklist.
REFERENCES
1. Interpol General Secretariat Assembly in 1995. https://www.interpol.int/en/Crimes/Financial-crime/Money-laundering
2. The Council of Europe Convention on Laundering, Search, Seizure. https://www.coe.int/en/web/conventions/full-list/-/conventions/treaty/141
3. Confiscation of the Proceeds from Crime. https://www.ohchr.org/Documents/Issues/Mercenaries/WG/Law/Serbia/LawOnSeizure.pdf
4. United Nations Global Programme Against Money Laundering. https://www.unodc.org/unodc/en/money-laundering/technical-assistance.html?ref=menuside
5. United Nations Convention against Illicit Trafficking in Drugs and Psychotropic Substances. https://www.unodc.org/pdf/convention_1988_en.pdf
6. The Financial Action Task Force. https://www.fatf-gafi.org/faq/moneylaundering/
7. The Conservation of  Foreign Exchange and Prevention of Smuggling Activities Act, 1974. https://www.indiacode.nic.in/bitstream/123456789/1618/2/A1974-52.pdf
8. The Benami Transactions (Prohibition) Act, 1988. https://dea.gov.in/sites/default/files/Benami%20Transaction_Prohibition_%20Act1988.pdf
9. The Narcotic Drugs and Psychotropic Substances Act, 1985. https://dor.gov.in/sites/default/files/Narcotic-Drugs-and-Psychotropic-Substances-Act-1985.pdf
10. The Indian Penal Code, 1860. https://www.indiacode.nic.in/handle/123456789/2263?locale=en
11. The Code Of Criminal Procedure, 1973.https://www.indiacode.nic.in/handle/123456789/1611?sam_handle=123456789/1362
12. EC Directive on Prevention of the use of the Financial System for the Purpose of Money Laundering, 1991. https://www.legal-tools.org/doc/efaadb/pdf/
13. Prevention of Money Laundering Act, 2002. https://www.indiacode.nic.in/handle/123456789/2036?view_type=browse&sam_handle=123456789/1362
14.  Magic Eye Developers Pvt. Ltd. vs. Green Edge Infra Pvt. Ltd. & Others, C.S.(COMM) 1290/2018.  https://www.lawyerservices.in/Magic-Eye-Developers-Pvt-Ltd-Versus-Green-Edge-Infra-Pvt-Ltd-and-Others-2020-05-21
15.  Sukanya Holdings Pvt. Ltd. vs. Jayesh H. Pandya,  AIR 2003 SC 2252. https://indiankanoon.org/doc/1591400/