In today's competitive business landscape, knowing how to find annual revenue for a private company is more than just a skill—it's a necessity. Whether you're an investor, a potential partner, or even a competitor, understanding a private company's revenue can provide invaluable insights into its operations and financial health. This comprehensive guide aims to walk you through the various methods and tools available to find revenue of a private company in India, particularly focusing on private limited companies and Limited Liability Partnerships (LLPs).
Why knowing How to Find Annual Revenue for a Private Company is crucial?
The importance of understanding how to find annual revenue for a private company cannot be overstated. Revenue is a key indicator of a company's financial health and operational success. It informs various stakeholders—from investors to suppliers—about the private company's market presence and profitability. Knowing how to find private company financial statements can influence investment decisions, partnership terms, and even competitive strategies.
Run exhaustive Due Diligence Checks on a target company
Regulatory Framework in India
In India, entities like One Person Companies, Private Limited Companies, and LLPs are required by the Ministry of Corporate Affairs (MCA) to disclose a plethora of operational details. These include balance sheets, cash flow statements, and ownership information, among others. The MCA ensures that private companies are transparent about their financials, making it easier for interested parties to find private limited company turnover and other revenue details.
Consequences of Non-Compliance
Failure to comply with these regulations can result in severe penalties. The Registrar of Companies can flag defaulting entities, putting them on a defaulters list that severely restricts their operational capabilities. In extreme cases, private companies can even be struck off the register, making it all the more crucial for entities to disclose their company financials, including how to find annual revenue for a private company.
How to find private company financial statements online through MCA?
The MCA website is a treasure trove of financial information, including details on how to find private company financial statements. Data can be downloaded by making a small payment to the MCA via the web application. MCA provides historical information, that is, all the filings and disclosures made by the target private company since its incorporation in an organized format.
Here's a step-by-step guide: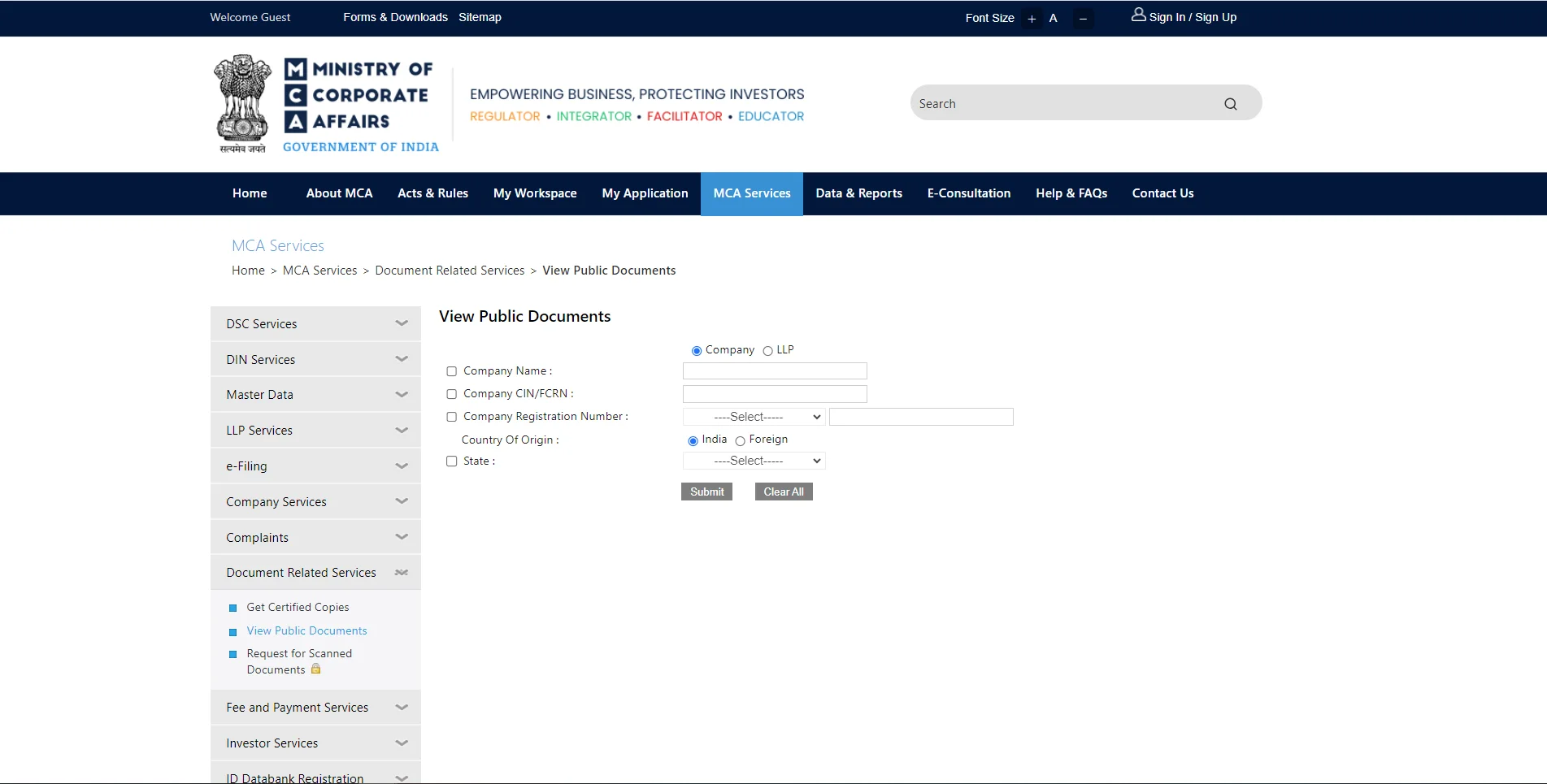 Access Master Data: Hover over 'MCA Services' and click on 'View Company/LLP Master Data.

Company Search: If you don't know the CIN, enter the company name and select the relevant entity from the list.

Purchase and Download: Complete the purchase process to access the company's financial documents, where you can find revenue of a company.
Challenges and Solutions
While the MCA website is a valuable resource, it's not the most user-friendly. It's often used by compliance professionals, and the documents can be in formats that require specialized software, for example XBRL files. However, this challenge is mitigated by third-party platforms like SignalX that simplifies how to find revenue for a company.
Automating the Process: SignalX
SignalX is a robust platform that automates the process of finding revenue for a company. It offers deep due diligence, covering over 200+ regulators, including the MCA. Here's how to use SignalX to find revenue of a company: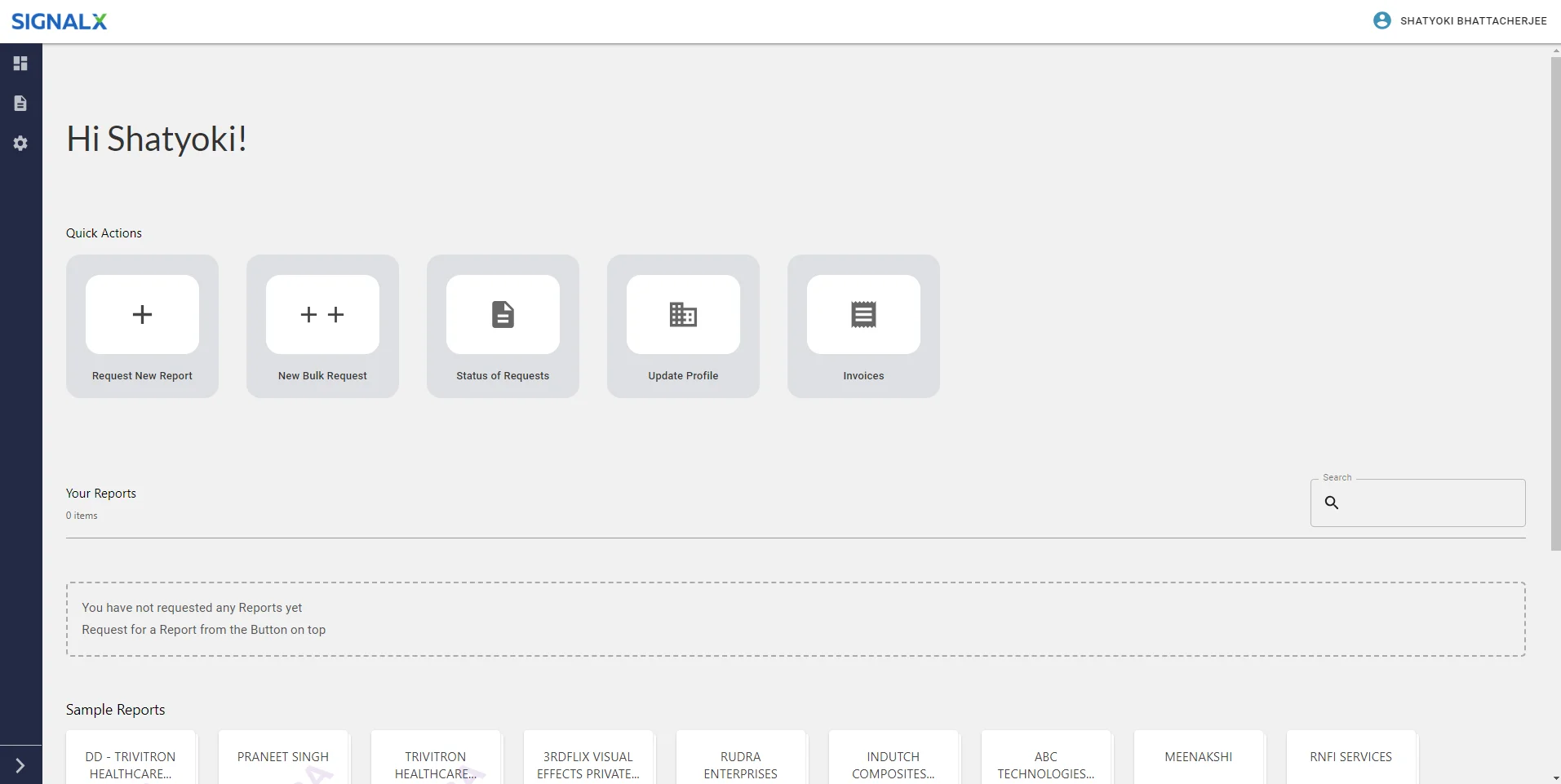 Request a Report: Select 'Standard Due Diligence Report.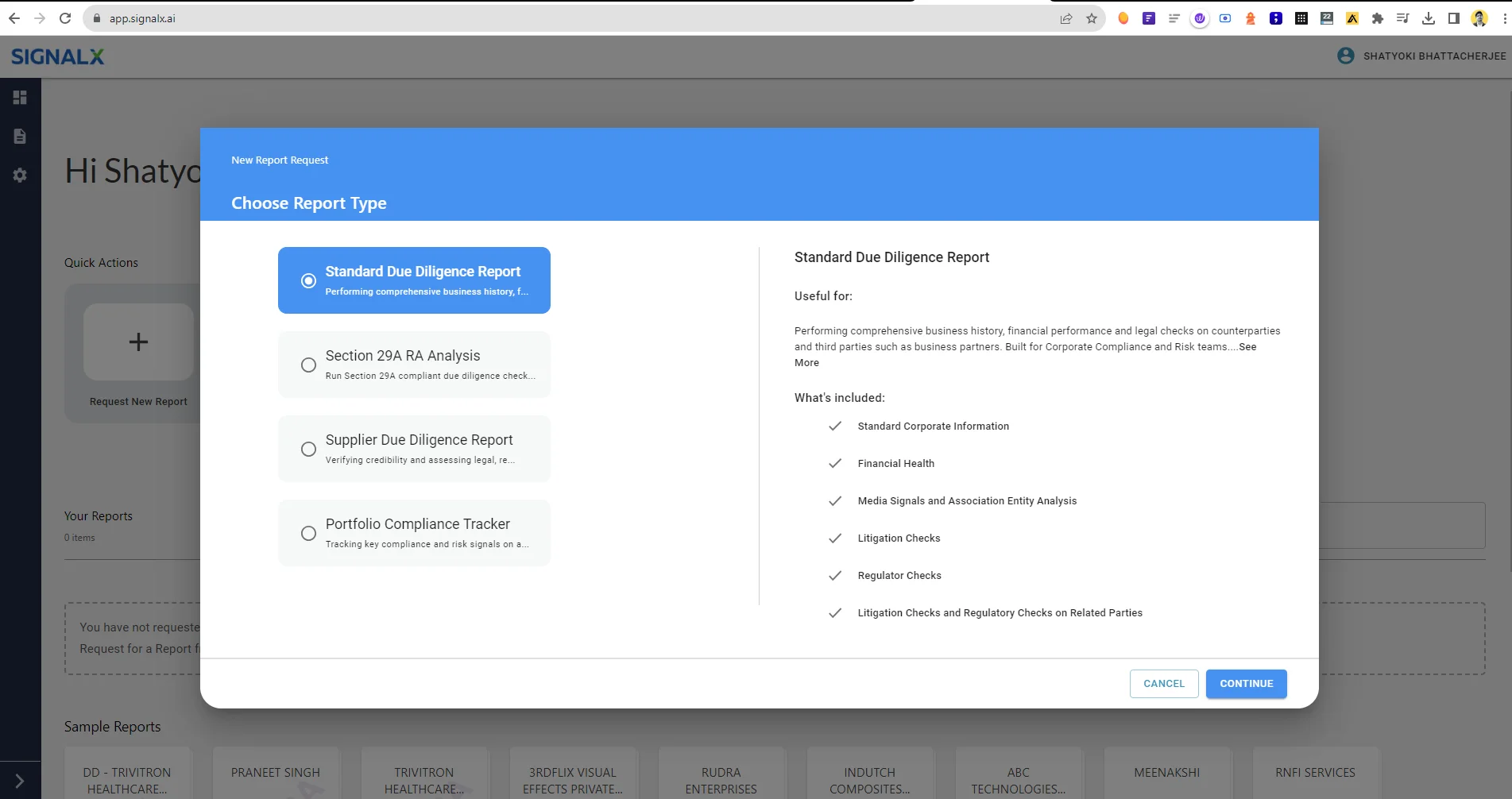 Enter Company Details: Type in the company name and select from the auto-suggest options.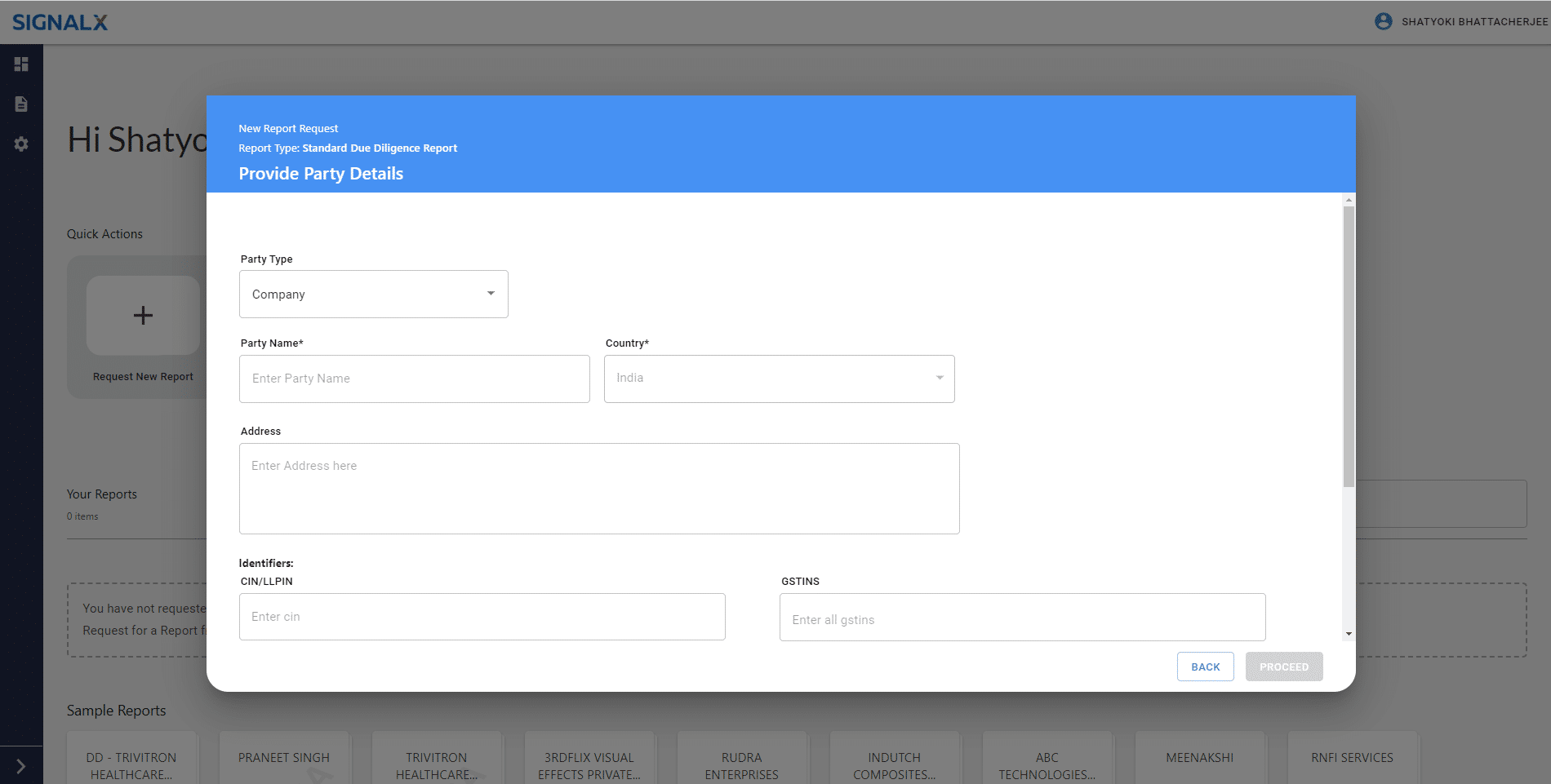 Submit: Your comprehensive due diligence report, including how to find revenue of a company, will be generated
SignalX's financial module offers an exhaustive analysis that goes beyond merely helping you find revenue of a company. This feature-rich module provides a deep dive into the target entity's financial health, offering a meticulous examination of balance sheets and profit & loss statements spanning the last five years. Users can gain insights into year-on-year financial performance, revenue growth trajectories, debt trends, and overall profitability.
The module also equips you with key financial ratios, including liquidity and leverage ratios, to better assess the company's financial standing. But that's not all; SignalX also offers an index of charges, covering everything from the entity's incorporation to the present day. This includes a list of all active and satisfied charges, the institutions or banks involved, and the relevant dates for charge creation or satisfaction.
Knowing how to find revenue for a company is an essential skill in today's business world. With regulatory bodies like the MCA and platforms like SignalX, you're well-equipped to make informed business decisions. So the next time you need to find revenue for a company, you know exactly where to look and what to do.