We've heard you!
Let's kick start 2021 with getting more done with the SignalX Due Diligence platform. In our latest product release, we've activated the following features in your SignalX accounts.
⚡ Ramp up target search by including aliases in your search criteria.
That's right. Now expand the scope of your due diligence checks by including unlimited number of aliases in your search parameters. You can avail this feature through the pop up window which is used to commence an analysis. The aliases will appear as filters throughout the SignalX dashboard helping you further slice and dice the results.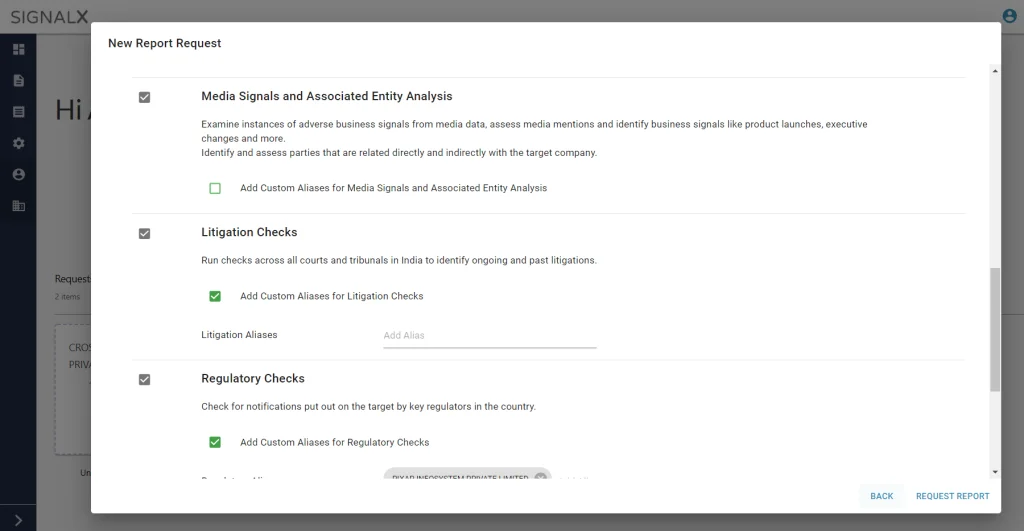 ⚡ Choose the type of reports you wish to generate
Something that we often hear our users comment on is the breadth and depth of analysis that the platform offers on any search target. However, as a compliance professional, you may want to focus on specific checks and analysis that are the most relevant for the project at hand. Making it easier for you to navigate, you can now choose between different types of prepackaged analysis such as a 29A RA check, a CD report and even the base standard report.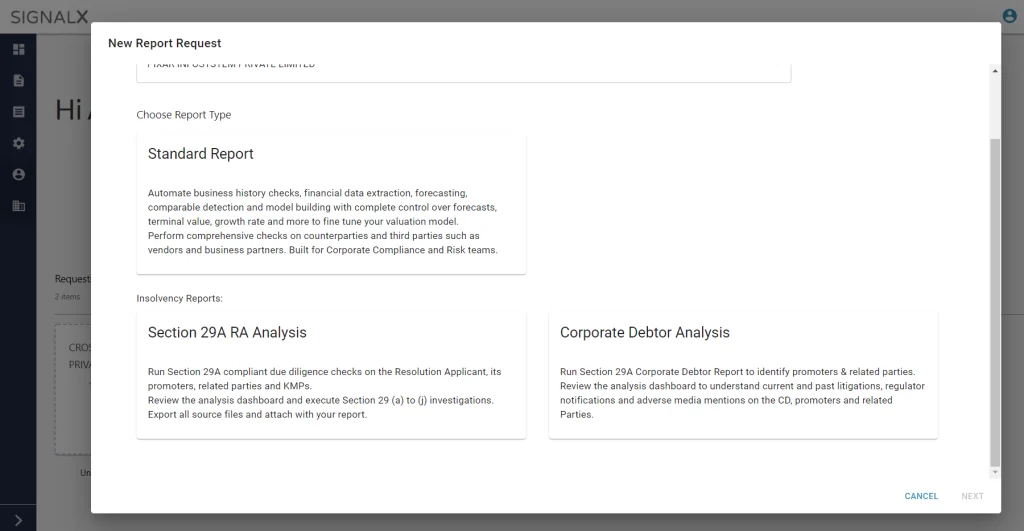 Going forward, we will continue to provide you with a library of various types of reports that you can choose from to execute your due diligence projects.
Here's to 2021 – We have a lot more coming!
Write to us or speak to your account executive to request for features that may help you save more time with your diligence projects. We're listening and we have a lot more data, analytics and functionalities lined up for 2021. Stay tuned!