SignalX is happy to announce that we've been recognized as one of the top 10 emerging technology startups in the field of AI and Machine Learning by Microsoft India and the Govt. of Telangana.
The award ceremony was graced by Shri Jayesh Ranjan, the IT Secretary of the State of Telangana, and Shri Rajiv Kumar, the Managing Director of Microsoft IDC.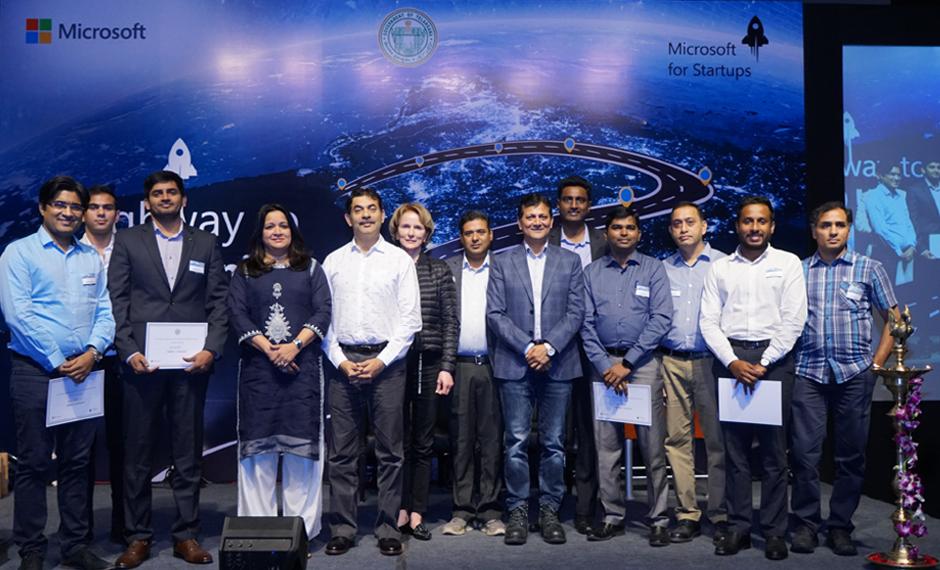 The program called the 'Highway to a Hundred Unicorns', a Microsoft for Startups initiative, works closely with local governments to strengthen the startup ecosystem in each state.
More than 650 startups from across India participated in the five events the culminated to the EmergeX top 10. Ecosystem players like the Global Entrepreneurship Network, TiE, Headstart, NASSCOM, and Startup Grind as well as prominent investors, entrepreneurs and executives in the national startup ecosystem actively engaged with the innovators for the shortlisting process.
100+ Global brands use SignalX to enhance their Due Diligence process. SignalX is a Corporate Risk AI platform that runs comprehensive financial, legal, compliance, and reputational investigation on any target that you are doing business with, its promoters, related parties, and KMPs. SignalX provides Compliance Officers, financial and legal analysts with unrivaled automation and research capabilities, helping them analyze targets in a fraction of the time it would take, otherwise.
This recognition is a first step towards a deeper collaboration with Microsoft India. We're off to a 3 day bootcamp with Microsoft's management team in Goa to learn from fellow winners and industry experts on how to grow 10x.
Few media mentions:
Telangana Today: Microsoft handholding startups
IndusBusinessJournal: Microsoft to mentor 15 startups