Download the
Handbook for Section 29A, IBC (2016)
Section 29A of the Insolvency and Bankruptcy Code is a critical but complex provision that outlines the eligibility criteria for resolution applicants. It also aims to balance the interests of various stakeholders involved in the insolvency process. Whether you're a legal professional, a business owner, or a creditor, understanding the nuances of Section 29A is crucial for effective due diligence and compliance.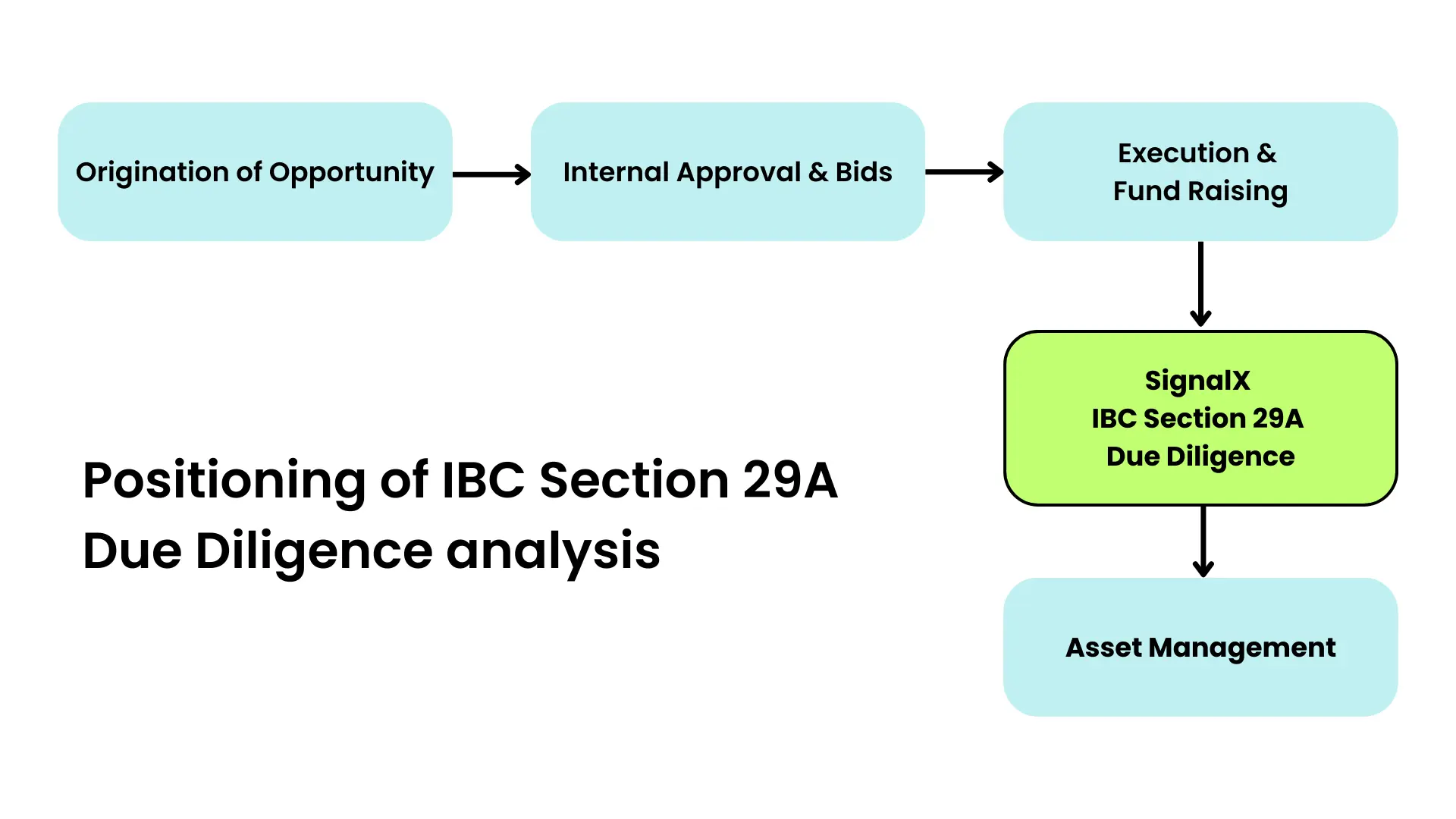 Streamlined Efficiency
Learn how SignalX saves you time and reduces errors in Section 29A due diligence.
In-Depth Analysis
Get insights into the resources and methods used in SignalX's detailed analysis of Section 29A.
FAQs Answered
Find answers to common questions from Resolution Applicants, ARCs, and Banker's Forums across India.
What's Inside the Handbook?
Understand the various factors that can disqualify certain individuals and entities from submitting a resolution plan.
Learn how Section 29A restricts the involvement of related parties in the resolution process.
Get insights into the conditions under which promoters are barred from submitting resolution plans.
Credibility and Good Faith
Know how Section 29A aims to ensure that resolution applicants are credible and acting in good faith.
Enhancing Resolution Outcomes
Discover how Section 29A improves the chances of successful resolution by promoting credible applicants.
Understand how Section 29A aims to balance the interests of various stakeholders, including creditors, employees, and shareholders.