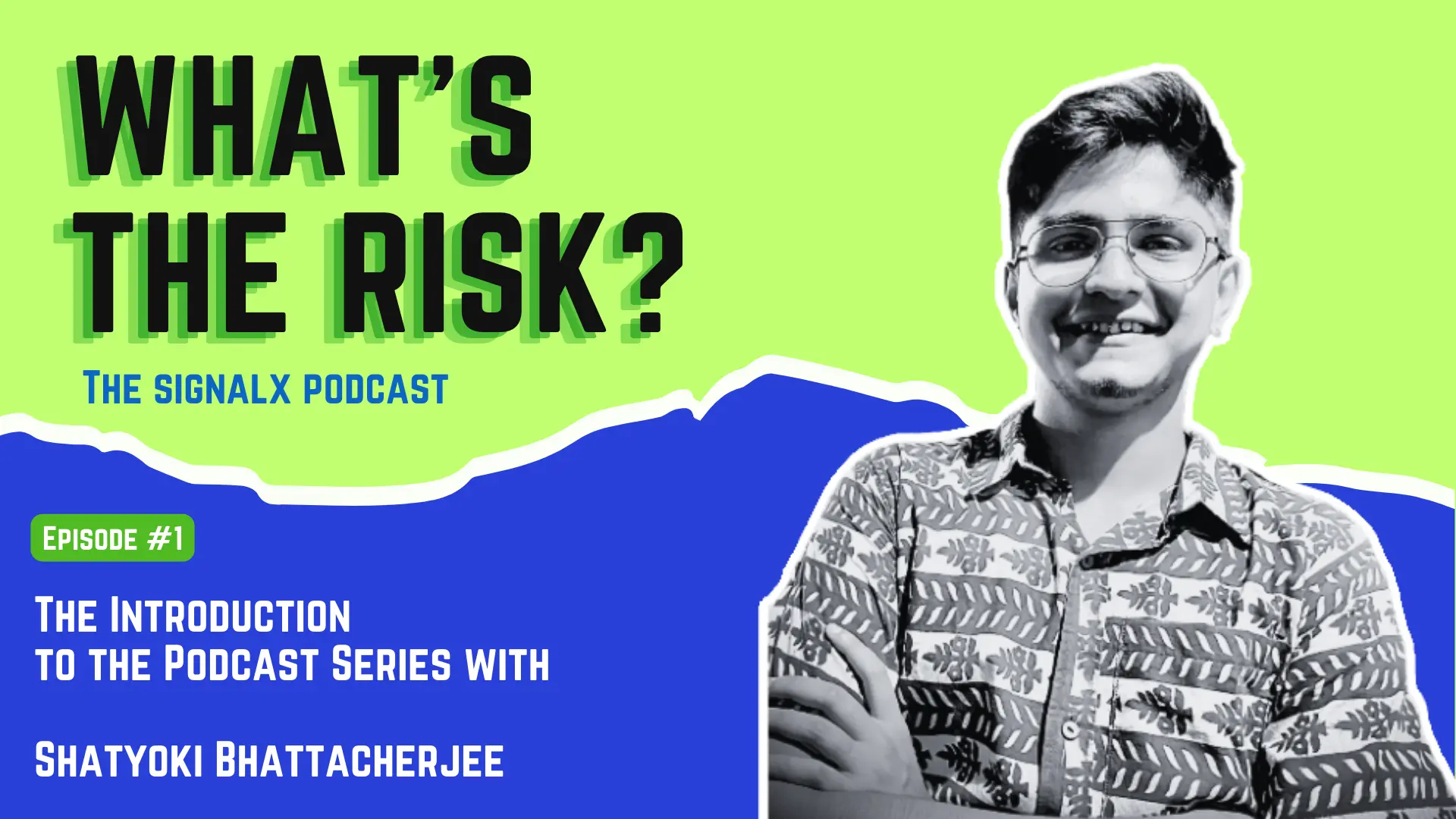 Host: Hello and welcome to the very first episode of the What's The Risk – A SignalX Podcast! I'm Shatyoki Bhattacherjee, your host for this series. I am thrilled to have you join us on this exciting journey. This podcast is brought to you by SignalX, a company that's at the forefront of making due diligence automated using AI and making business transactions safer and more efficient than ever before.
Host: Before we dive into the amazing content we have planned for you, let me tell you a little bit about myself. I work as a Marketing Associate at SignalX, and I've been with the company for almost a year now. Now with that said, I am passionate about connecting with people and sharing knowledge, which is why I am super excited to be hosting this podcast.
Host: Now, let's talk about SignalX. SignalX is a company that specializes in providing risk intelligence solutions to businesses to ensure they make informed decisions. We have three major solutions that are critical in the current business landscape.
Host: First, we have the IBC Section 29A Eligibility Checks. This is crucial for companies undergoing insolvency resolution processes. It ensures that only eligible candidates can submit resolution plans, which is vital for the integrity and success of the process.
Host: The second solution we offer is Pre-Investment Due Diligence. This is for all the investors out there who need to make sure that they have all the information necessary before making an investment. Our thorough checks help in assessing risks and opportunities, ensuring that your investments are sound and promising.
Host: And third, we have Vendor Due Diligence. This is essential for companies looking to engage with vendors. It ensures that the vendors you are considering are reliable and meet all the necessary compliance requirements.
Host: At SignalX, our goal is to empower businesses to make informed decisions, and through this podcast, we aim to widen our reach to relevant audiences and position ourselves as thought leaders in the market.
Host: So, what can you expect from the SignalX Podcast? We'll be discussing a wide range of topics that are relevant to businesses today. From the intricacies of due diligence to the latest trends in the business world, we've got it all covered. And guess what? We'll be having some amazing guests, both from inside and outside SignalX, who are experts in their fields. They'll be sharing their insights and experiences, and I am sure it's going to be a treasure trove of information.
Host: We want this to be an interactive experience. So, if you have any questions or topics you'd like us to cover, please don't hesitate to reach out to us. You can connect with us on our social media channels or drop us an email at support@signalx.ai.
Host: This podcast is for you – the entrepreneurs, the investors, the business leaders, and anyone who is eager to learn and grow.
Host: That's it for our introductory episode. I hope you are as excited as I am for what's to come. Make sure to subscribe to the SignalX Podcast so you don't miss out on any episodes. Thank you so much for tuning in. Until next time, this is Shatyoki Bhattacherjee, signing off.
Ready To Get Started? Let's have a Talk!